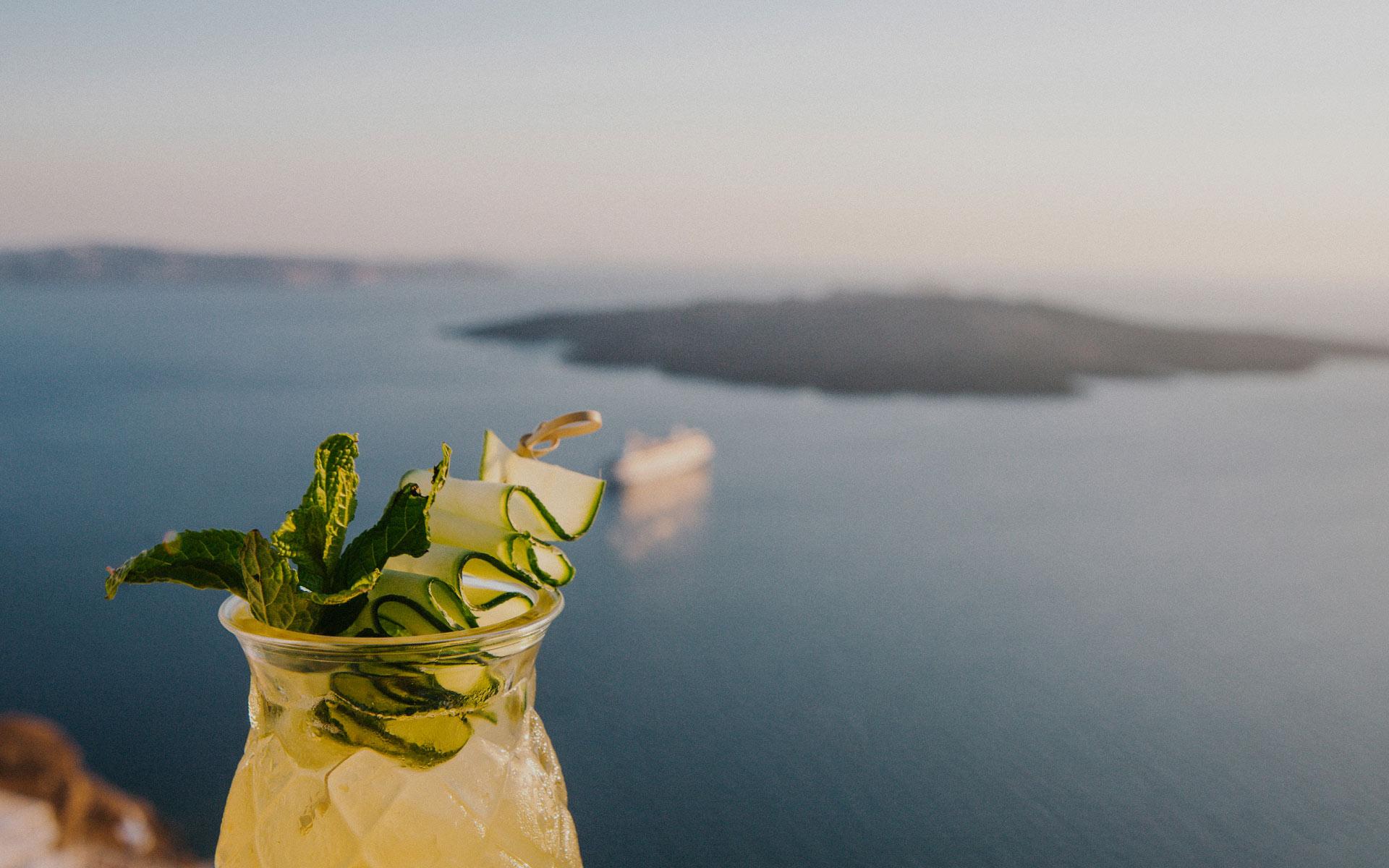 LOUNGE BAR
Stirred by Elegance and Wonder
The sumptuous side of Santorini's Caldera.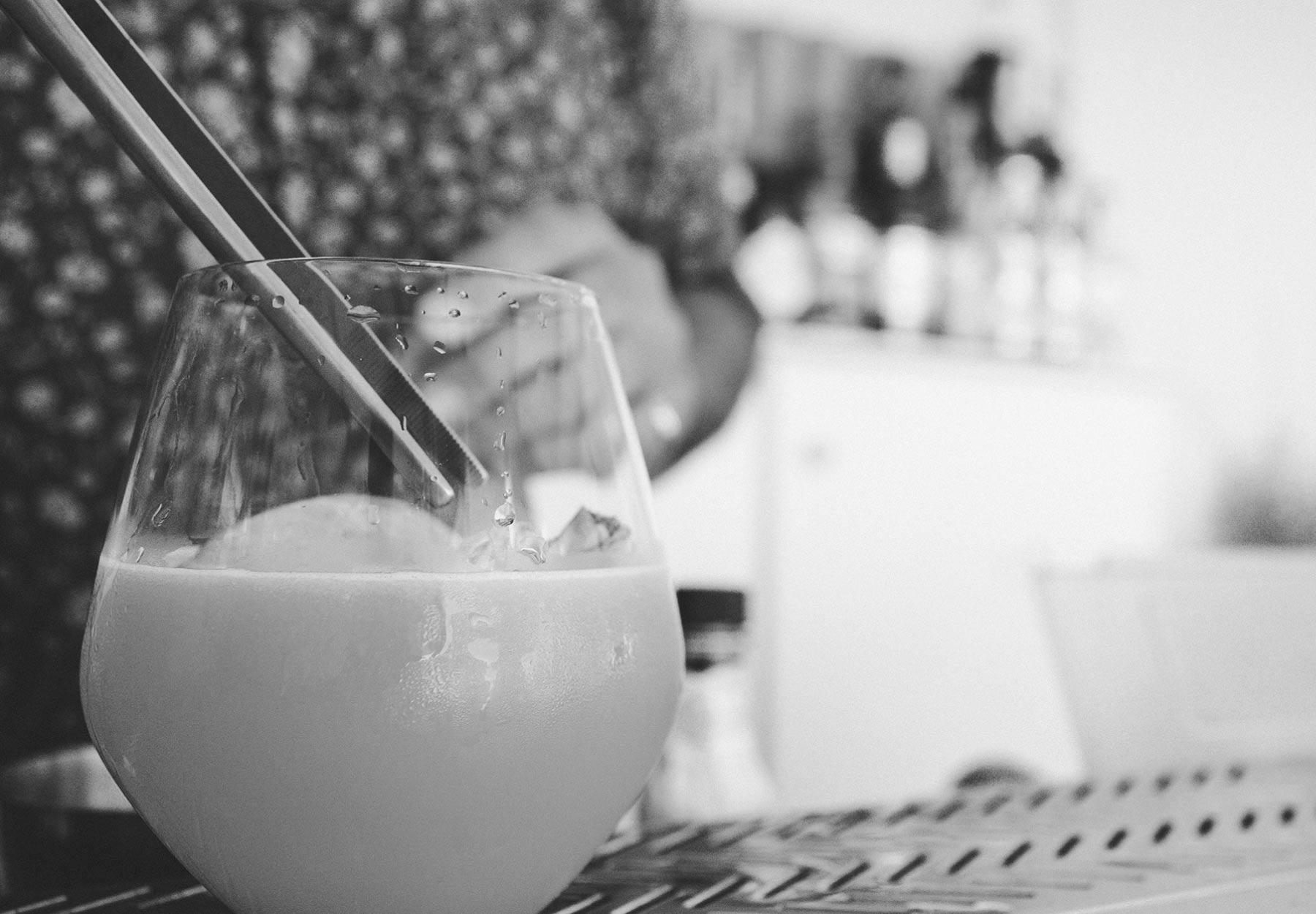 Alla Nostra
An atmospheric lounge bar in Fira 
The lounge bar of Character Restaurant in Fira, Santorini, perched over the island's volcanic caldera, is an atmospheric space serving dapper sips and dazzling sea and sunset views. Discover the perfect setting for elegant cocktails and aperitivos, an after-dinner digestive or a memorable special event.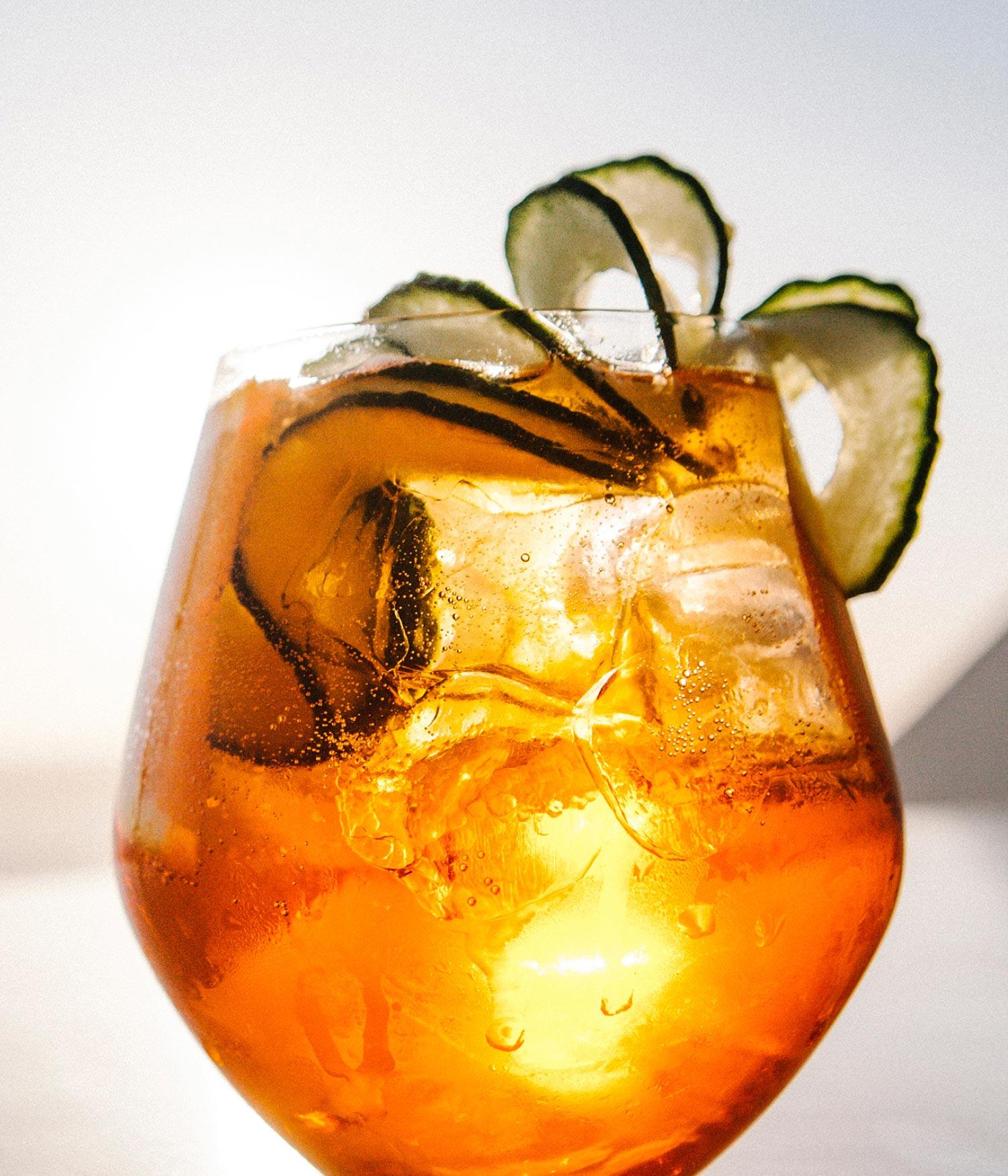 Drinks with Finesse
Our caldera-view lounge bar shakes and stirs island life with vibrant cocktails and a bold wine list with selections from the world's most revered producers. Drinks draw on the aromas of the Mediterranean, complemented by exotic ingredients that will lure you.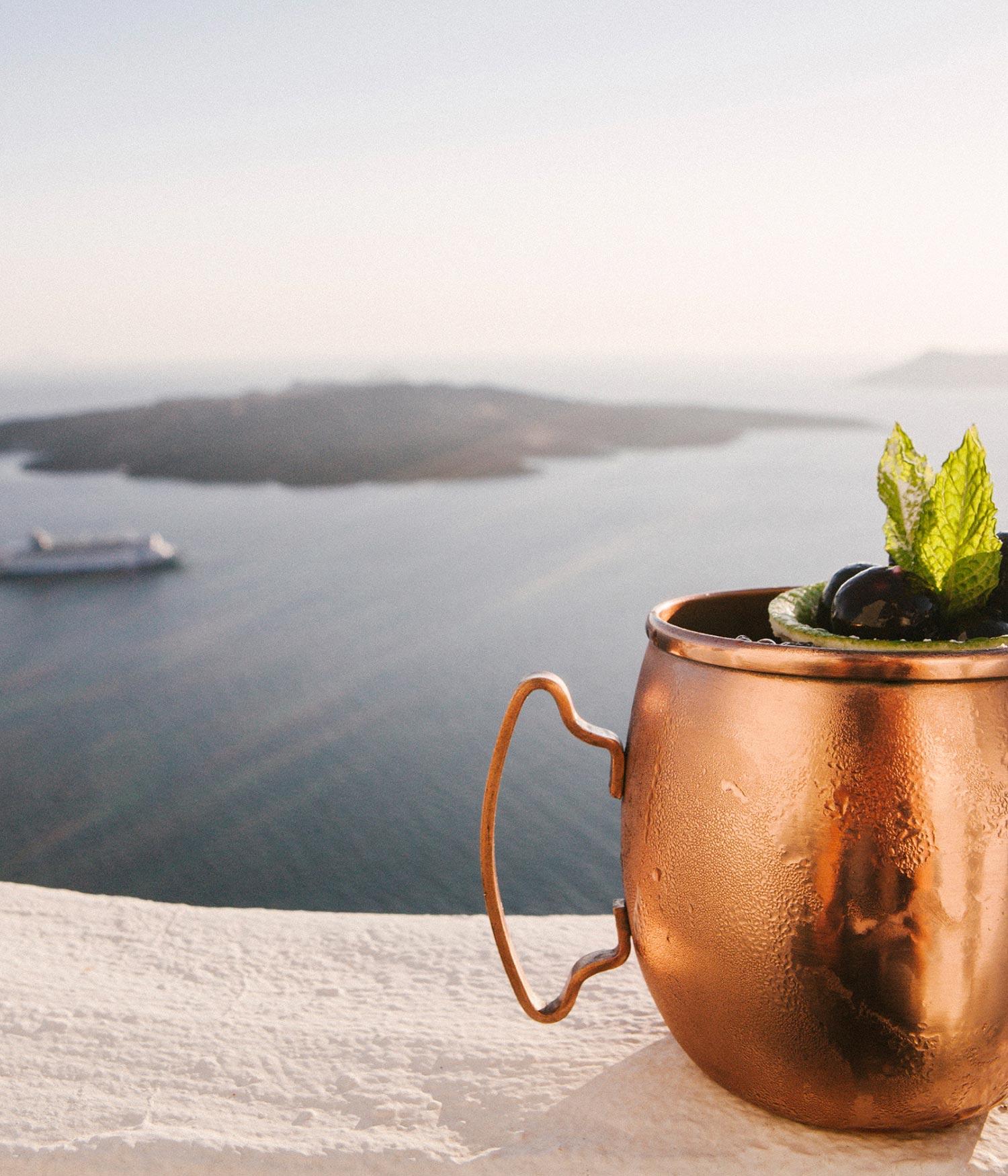 A Feast for the Eyes and Soul
Feel the stirring effect of Santorini's wondrous caldera in full force at the Lounge Bar of Character. The unique positioning of our venue, perched over the volcanic caldera and its multi-level layout allow for unforgettable sea views; a once-in-a-lifetime experience etched forever in the mind and heart.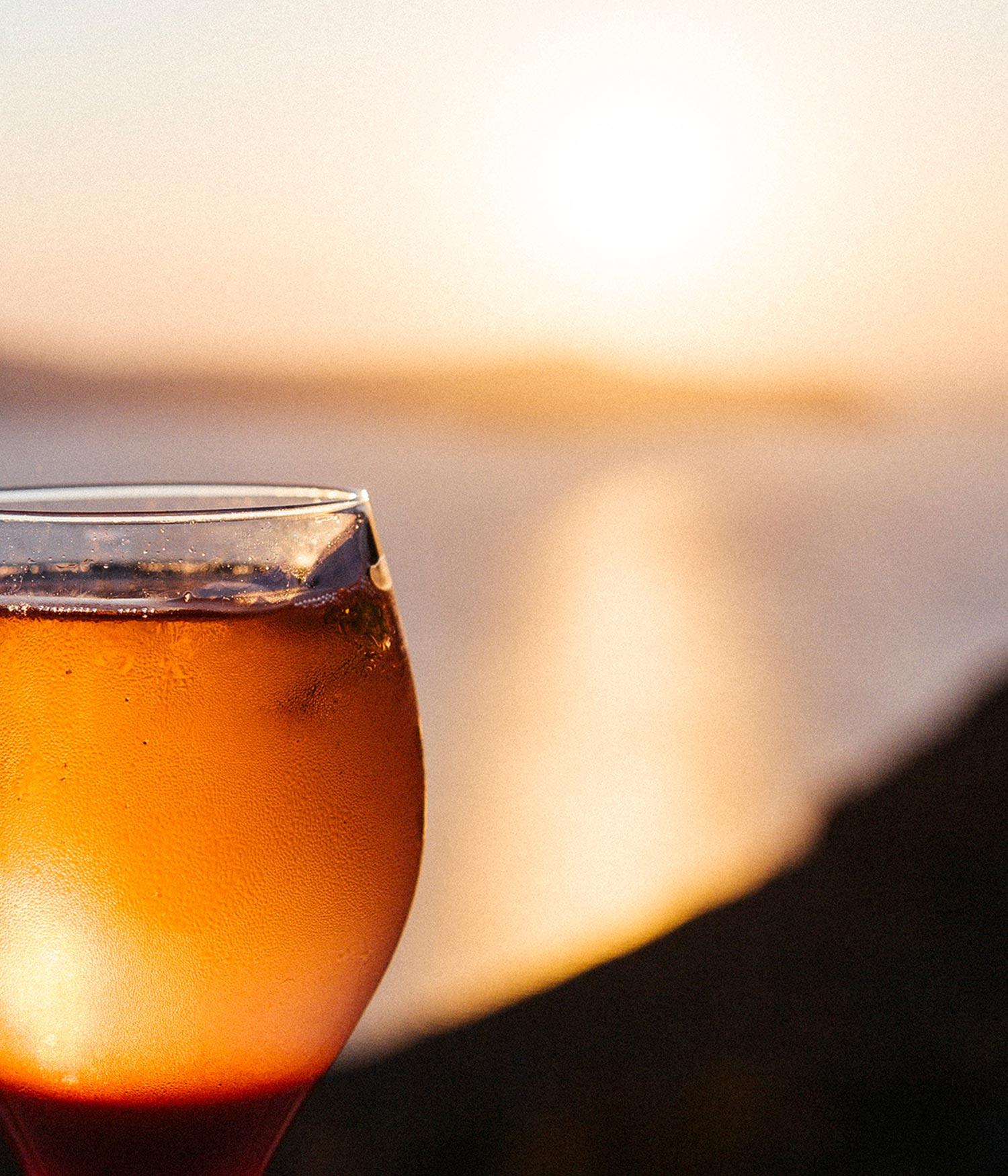 The Golden Hour in Santorini
Soaking up the magic of Santorini's caldera, Character's Lounge Bar is dressed in the most delicate hues of light during the golden hour. By sunset, the sweeping views take the limelight as orange skies melt into the sea inviting you to live a moment of sheer wonder.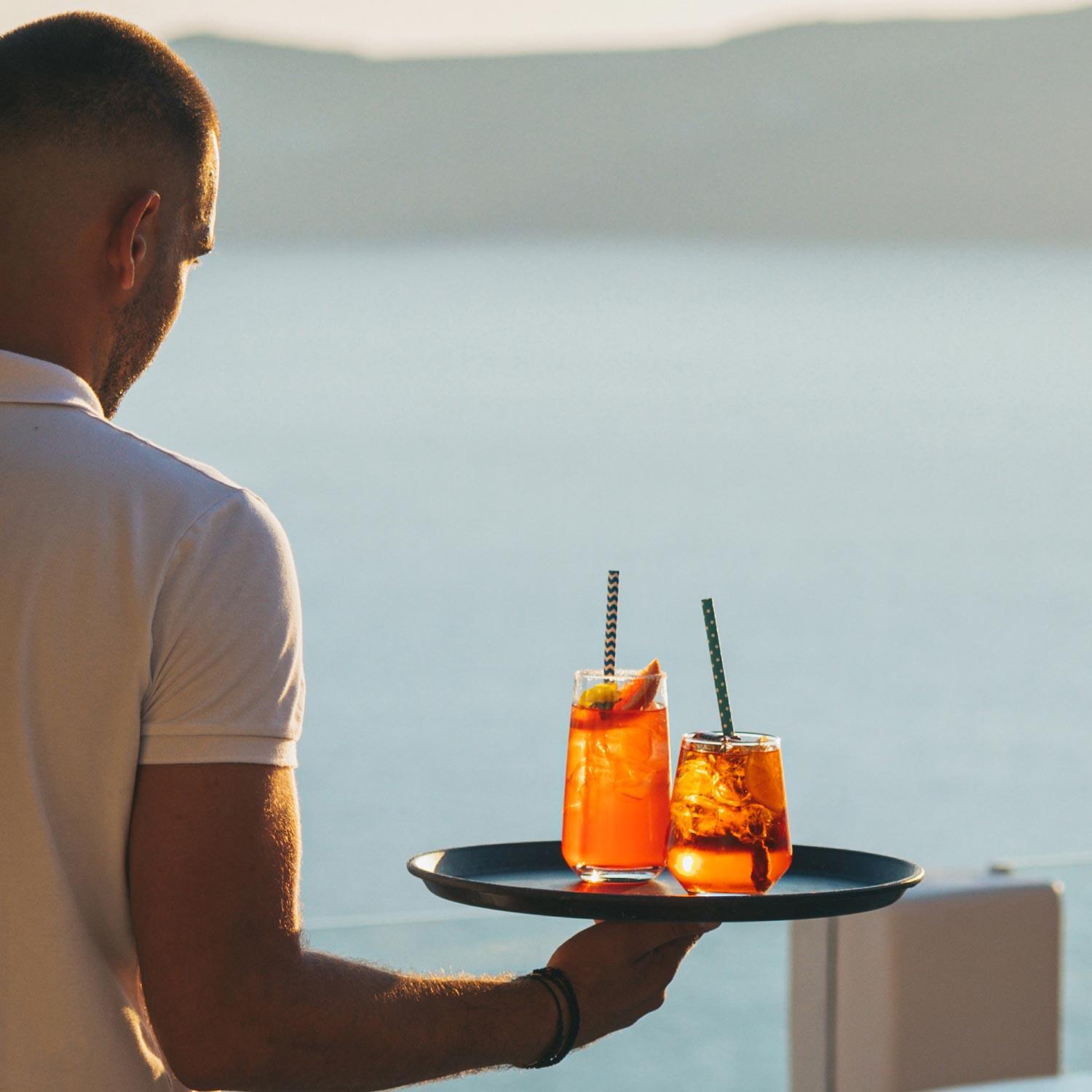 Sips for Demanding Palates
Our mixologists concoct the most stylish craft cocktails with scratch-made ingredients as we believe that there are no shortcuts to pleasure. Regarding the wines, with classic favourites and handpicked suggestions from Greek, Italian and international vineyards, our list is well-versed in the alchemy of fine drinking!